Everyone working in digital publishing has their own set of tools they keep in their back pocket – we've built a list of some of our own favourites which hopefully you'll find useful.
Grammarly 
An AI-powered writing assistant that plugs right into Chrome, Microsoft Office, or even Windows to cover them all. Grammarly is the perfect spell-checker that catches even the most subtle mistakes, but it can also help your content sound more natural and coherent by making suggestions to the whole structure of sentences.
Grammarly's spell-checking functionality is free, and with a Premium license also provides support for checking sentence structure, vocabulary enhancement, and even plagiarism detection.
Kraken.io Image Optimizer
Visuals are always important in Digital Publishing, especially when you're expecting readers to use mobile devices. Images with large file sizes can seriously bog down the user experience, but with Kraken.io you can optimise images to look just as great while shrinking the file size by up to 90%. We recommend using Lossy optimisation for the best results.
Kraken.io is free, but have a premium service that offers full API access and integration for platforms like WordPress to automate optimisation.
F.lux
Not just for those in publishing, but useful for anyone working in front of a screen for long periods of time. F.lux adapts your screen brightness and colour by the time of day or your own preset, reducing eyestrain.
Especially useful if you find yourself working into the night, as the blue hue given off by monitor screens can seriously impact the ability to sleep! We recommend pausing F.lux whenever you're doing any design work though so that the colours you're seeing on the screen are as accurate as people.
F.lux is free for personal use but also has a corporate license available.
Canva
Canva is a drag and drops design tool, making use of hundreds of templates to easily create satisfying graphics for anything from social image posts and ads, to letterheads and invitations. Even if you don't plan on finalising a design in Canva, it's a great way to get some inspiration and find examples of designs that really work.
Canva is free, but templates and components available as a free user are limited. Though Premium is only $12.95/month.
Typeform
A simple, easy to use cloud-based survey tool. We use it at Canvasflow all the time, whether it's to allow customers to request a feature, or to collect their thoughts on the platform, it's a great way to make it a fast and painless process for those using it and takes no time to create the form itself.
Typeform is free with limited questions per form and <100 responses.
Hemingway Proofreader
It's in the same vein as Grammarly, but is better suited to when you're working with long-form text. Hemingway proof-reads your work to not only highlight mistakes but show areas where you can improve readability. It's an invaluable tool for anyone writing a lot of content and over time can help straighten up your approach to writing altogether.
And it's totally free.
Infogram
Infogram is a data visualisation tool that makes it really easy to make interesting charts, infographics and reports with statistical data that pops. It's simply to collaborate as well as share the final product, since Infogram provides social support and embed code. Canvasflow provides an Infogram media component if you want to try it out!
Multiple premium packages but the base for simpler visualisations is free.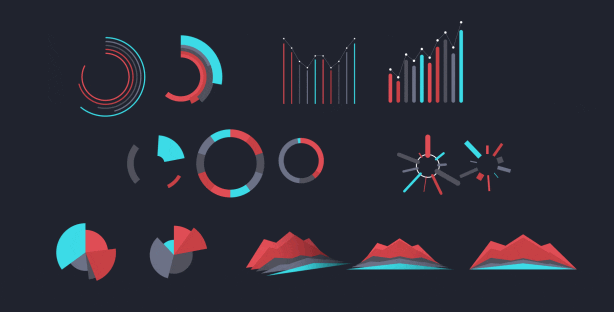 ---
We're planning on adding a 'Resources' page to Canvasflow, with a full, organised library of tools to help with everything from UX design and writing to basic CSS code writing. Until then, we'll be posting posts just like this one. If you'd like to share with us any great tools you use, drop us an email at info@canvasflow.io!